The time is now! to eliminate "non-eco-friendly" packaging films by using biaxially-oriented BioPBS™.
Despite the single-use flexible packaging is absolutely the fastest-growing in plastic packaging category, low recycling and high leakage rates, causing negative environmental impact, are the most problematic issues for the application. Therefore, an alternative solution shall be taken to solve this urgent concern.
The development trend of sustainability, focusing on shifting away innovatively from single-use flexible packaging, has been among global's first and foremost strategy to deal with. However, it is nearly impossible that single-use flexible packaging shall be 100% substituted without affecting negative impact to environment (Ellen Macarthur Foundation, 2021). Hence, further development and innovation have been particularly shifted to ensure circulation of single-use flexible packaging.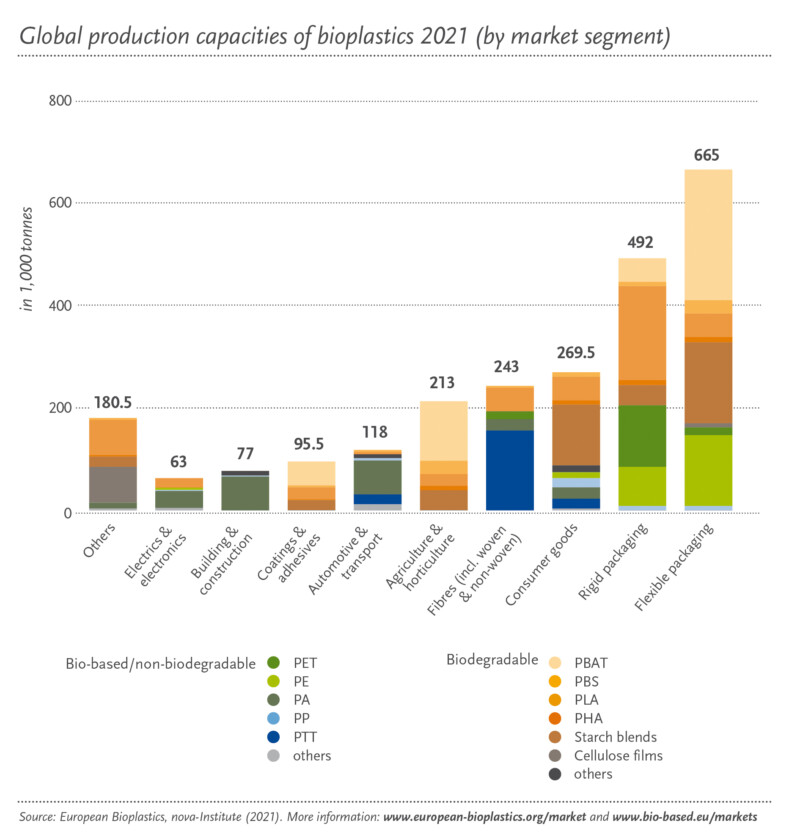 According to European Bioplastics in cooperation with the Nova-Institute, global bioplastics production capacity is set to increase significantly from around 2.4 million tons in 2021 to 7.5 million tons in 2026 with biodegradable PBAT (polybutylene adipate terephthalate), PBS (polybutylene succinate) and bio-based PA (polyamide) are the key main drivers of this impressive growth (Europlastics, 2021). Moreover, packaging remains the largest market segment for bioplastics in 2021 with 48%, accounting for 1.15 million tons (Europlastics, 2021). With flexible packaging being served as the main application, biodegradable materials, accounted for two third of total bioplastics usage in flexible packaging application, while bio-based/non-biodegradable was one third of 665K tons alone in 2021 (Europlastics, 2021).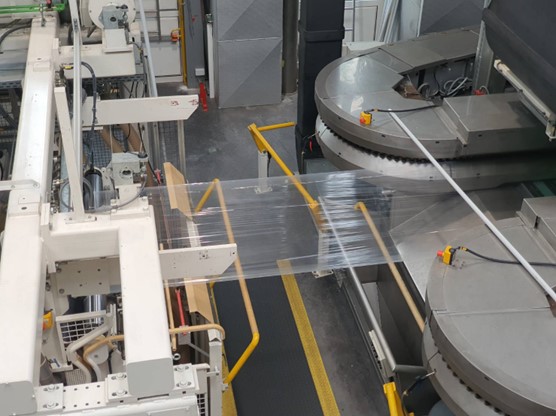 As a consequence, PTTMCC has successfully developed biaxially-oriented polybutylene succinate adipate film (BOPBSA film) by applying BioPBS™ for flexible packaging application to replace conventional materials; BOPP, BOPET and BOPA.
According to Chemanalyst, the BOPP films market witnessed a demand of 4.55 million tons in 2020, whereas 4.21 million tons for BOPET (Chemanalyst, 2021). To clarify, BOPP finds wide range of applications in packaging, labeling and lamination. While packaging, pharmaceuticals, automotive, electrical and electronics, imaging, industrial, and others are lucrative market for BOPET (Chemanalyst, 2021).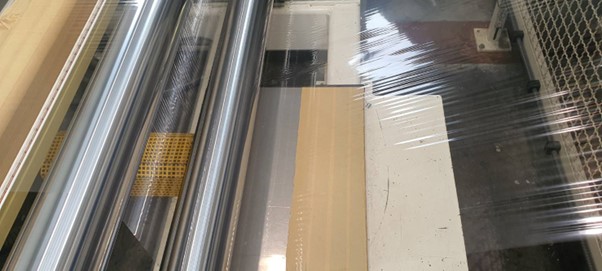 BioPBS™ is the rising solution that can be turned into BOPBSA film, being applied for the entire range of flexible packaging application since BOPBSA film provides;
► Excellent in processability and seal ability
► Excellent in flexibility.
► Odorless & silent.
► Industrial & Home Composability certified.
► Food contact certified.
► High transparency.
► Organic-recycling support which contributes to recycling effort & diversion of food waste from landfills.
For more information on BioPBS™, please contact info@pttmcc.com or follow us on our social media as follow:
Website: https://www.pttmcc.com/
Facebook: https://www.facebook.com/PTTMCC
Twitter: https://twitter.com/pttmcc
YouTube: https://www.youtube.com/c/BioPBSPTTMCC/videos
Instagram: https://www.instagram.com/biopbs/
LinkedIn: https://www.linkedin.com/company/pttmcc/
__________________________________
References:
1. Executive summary: Flexible packaging: the urgent actions needed to deliver circular economy: https://ellenmacarthurfoundation.org/flexible-packaging-the-urgent-actions-needed-to-deliver-circular-economy
2. Bioplastics market data:
https://www.european-bioplastics.org/market/
3. BOPP Films Market Analysis: Plant Capacity, Production, Operating Efficiency, Technology, Demand & Supply, Application, Distribution Channel, Regional Demand, 2015 - 2030.
https://www.chemanalyst.com/industry-report/bopp-films-market-648
4. BOPET Films Market Analysis: Production, Operating Efficiency, Technology, Demand & Supply, End-User Industries, Distribution Channel, Regional Demand, 2015-2030
https://www.chemanalyst.com/industry-report/bopet-films-market-649
---