A Single-Use Plastic Plant Nursery Bag Turns to Compostable Nonwoven Fabric Made from BioPBS™
When we talk about single-use plastic items for green industry in agriculture or horticulture, there are a variety of that in use. One of them are plastic plant pot or nursery bag for seedling raising.
"The green industry is the driver of plastic plant pot production and use."
It is reported by APLD – Association of Professional Landscape Designers that in US alone, large growers and nurseries each process tens of millions of plastic pots in one season. In 2018, the number of bedding plants sold in pots is 180,516,000 and 146,619,000 potted perennials were sold.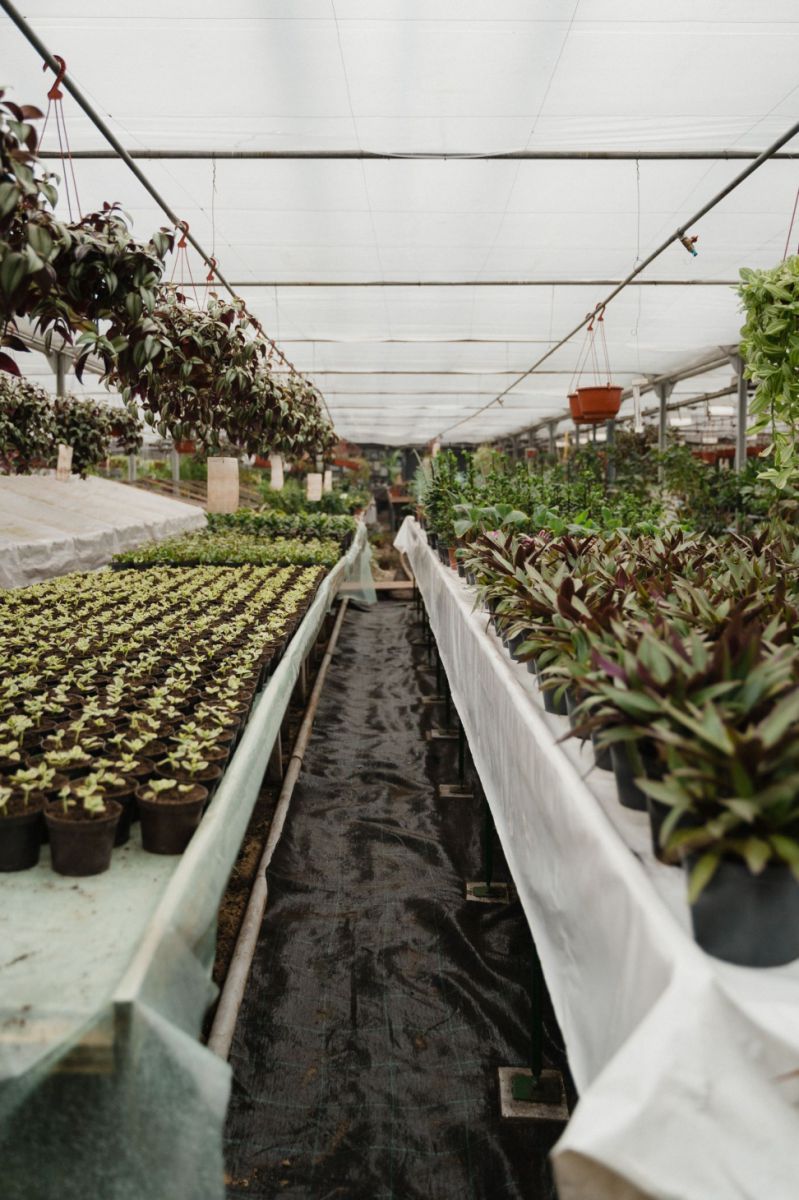 Photo by Tima Miroshnichenko from Pexels
The phenomenal growth might have resulting in significant negative environmental effects from the accumulation of used plastic planting pots or nursery bags. The majority of these single-use plastic agricultural and horticultural pots or bags are disposed of in landfills. Although the materials are potentially recyclable, the product is difficult to recycle due to contamination, and the predominantly black material results in frequent inability of scanners to distinguish the resin content and enable sorting. The challenge is there but what if we could change the way we do for this green industry now with more practical and possible? Several alternative solutions for this planting pots or bags are good to be observed.
The Royal Forest Department, a department in the Ministry of Natural Resources and Environment in Thailand, reported that according to their duty of providing and supporting tree planting for the country, there are roughly 100 million plants needed in each year and those require a huge amount of plastic nursery bags for this service. The department realized that it could lead to plastic waste issue and that comes to an attempt in reducing the usage amount of nursery bag by utilizing BioPBS™ coated paper cups used from Chula Zero Waste campaign where the cup can be biodegradable in soil even not under composting condition.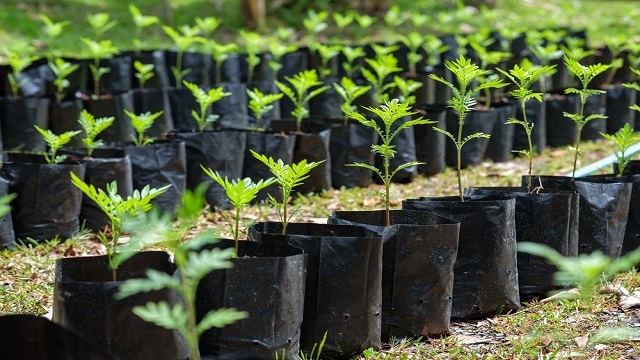 Today, not only in the form of compostable paper cup that could change the way how we plant the tree, but also in the form of nonwoven fabric bag made from 100% BioPBS™. The recent development has brought up the benefit of using BioPBS™ – a compostable biopolymer in nonwoven for agriculture and horticulture where there is no need to remove the bag when transplanting, hence reducing the time, reducing the chance of damaging the plant root to improve mortality rate, and reducing amount of plastic waste generated or leakage to the environment from this activity as they can be disintegrated in ambient condition. Apart from making into nursery bag, BioPBS™ nonwoven in agriculture and horticulture can be applied for plant protection, crop cover or landscape fabric and so much more into the green industry.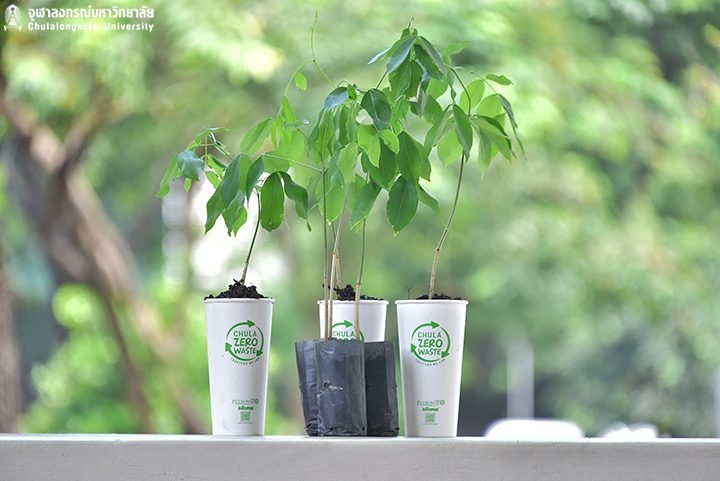 BioPBS™ can be turned into nonwoven fabric from spunbond process where it provides softness, flexibility and good processability using conventional fiber spinning machine with proven thickness ranging from 20 gsm upto 100 gsm. Some other examples of application using BioPBS™ nonwoven are food filtration where it helps to divert food waste from landfills and in some hygiene application like diaper, medical gown, or face mask. The possibilities are endless with BioPBS™ – a bio-based and compostable biopolymer. For more information on BioPBS™ in Fiber and Nonwoven, please contact info@pttmcc.com
References:
https://www.apld.org/design-sustainability/
https://mgronline.com/qol/detail/9620000103756
https://www.chula.ac.th/news/24575/
https://www.edana.org/nw-related-industry/nonwovens-in-daily-life/agriculture-and-horticulture
---