Compostable Nonwoven Countering a Surge in a Waste from COVID-19
Despite the worsen situation of COVID-19 that happening all around the world on human health comes the warning on the environmental concern over the discarded personal protective equipment (PPE) increasingly turning up everywhere littering the street, green space and even ended up on shorelines and the seabed, presenting a threat to wildlife.1
Adding up from the tremendous amount of waste into the existing plastic pollution stream, those PPE including disposable face masks is now being used to prevent the spread of the virus.2 This has led to an extraordinary increase in the production of disposable masks: the UN trade body, UNCTAD, estimates that global sales will total some $166 billion this year, up from around $800 million in 2019. It can be expected that around 75 per cent of the used masks, as well as other pandemic-related waste, will end up in landfills, or floating in the seas.3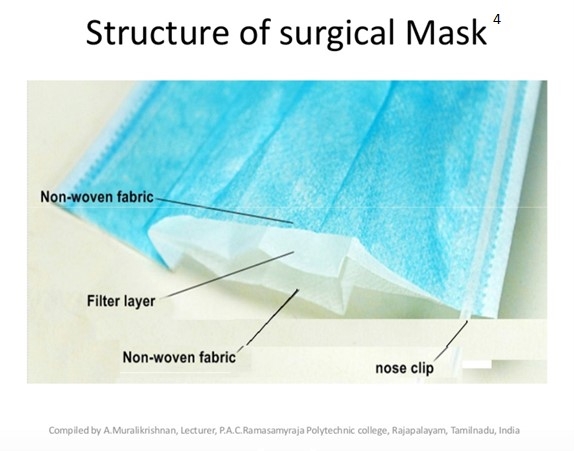 Looking at the structure of the face mask consisting of a part of nonwoven sheet which mostly made from conventional plastic like Polypropylene (PP). This same kind of nonwoven sheet has been widely used in many applications such as in shopping or souvenir bag, medical gown, part of diapers and coffee filter etc. However, when talking about end-of-life of this material, similar to another type of waste, people are still struggling to manage the disposal and proper collection system to prevent them ended up in landfills or leakage to the environment.
A photo shows 3-ply mask consist of BioBPS spunbond at outer & inner layer, Middle is PP melt blown and elastic ear is Polyurethane
Introducing a new potential solution to tackle the plastic waste with compostable nonwoven sheet made from BioPBSTM providing softness than PP and at the same time it can be made with spunbond and staple fiber process resulting in effectively replacing the conventional product in the market like coffee filter or even tea bag to be able to go for composting bin aimed at reducing the amount of waste going to landfills. Not only that, BioPBSTM is also the first bio-based polybutylene succinate that can provide great sealing properties and compatible with other bio-polymer like PLA.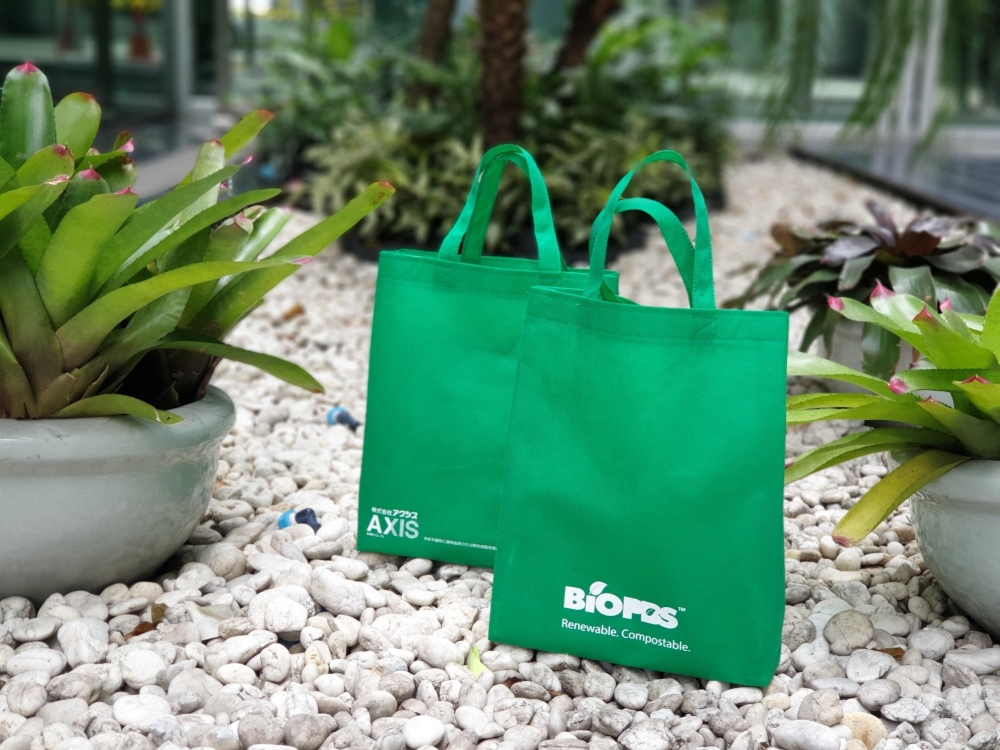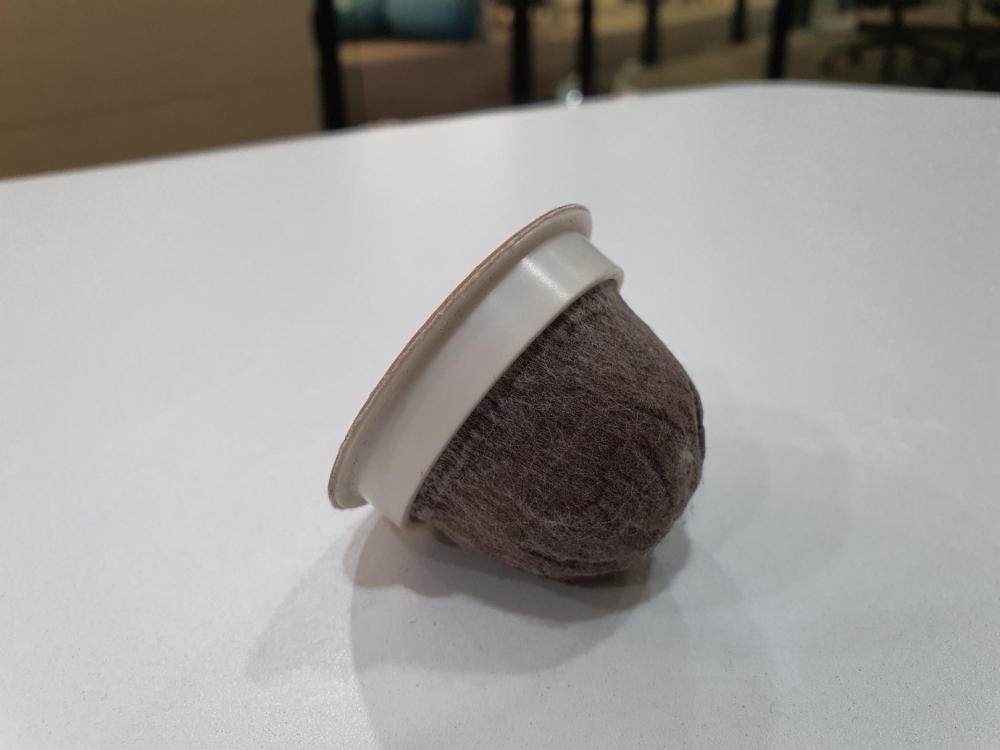 A photo shows BioBPS spunbond bag (on the left) and coffee pod with compostable mesh coffee filter (on the right)
BioPBSTM as a nonwoven is also certified industrial compostable by TUV at 100 gsm, which shows superior performance from completely degraded within 6 weeks prior to the end of the full test at 12 weeks time.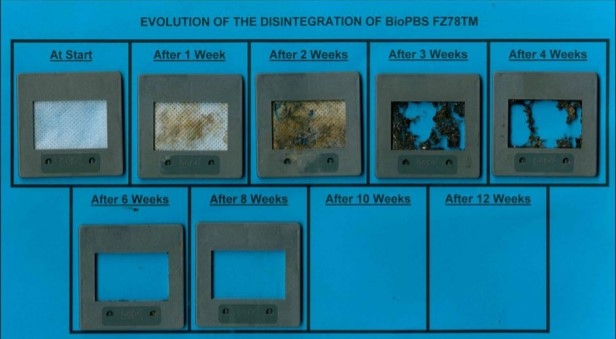 BioPBS™ Nonwoven Certified industrial compostable by TUV at 100 gsm
Source:
1. https://www.theguardian.com/environment/video/2020/jun/08/covid-waste-disposable-masks-and-latex-gloves-turn-up-on-seabed-video
2. https://www.independent.co.uk/news/coronavirus-masks-gloves-oceans-pollution-waste-a9469471.html
3. https://www.weforum.org/agenda/2020/08/disposable-masks-plastic-pollution-coronavirus-covid-19
4. https://www.slideshare.net/muralikrishnan71697092/respiratory-protection-face-masks-and-respirators
---